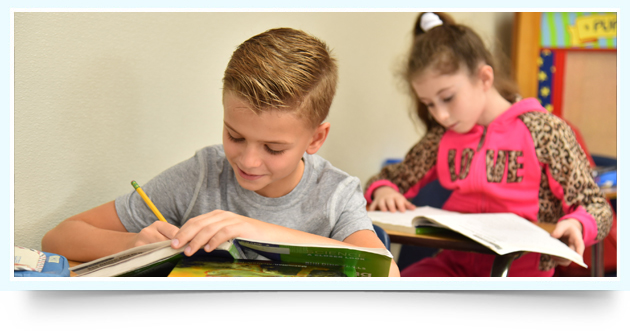 This is how it works at Big Apple Academy
Science relies on logic and creativity. It is both, a body of knowledge and a way of knowing an intellectual and social process that applies human intelligence to explaining how the world works. Inquiry-based scientific approach we use at Big Apple Academy draws on students' abilities to successfully participate in hands-on experiments, observe phenomena, discuss findings, and draw conclusions. Students use a variety of resources, lab directions, case studies, scientific reports, and online documents to construct the meaning of important scientific concepts. To ensure academic success of our students, we offer them a lot of opportunities to master their skills in fully equipped laboratories that satisfy academic needs of all students.
Innovative Methods
The era of "talk and chalk" teaching has gone to history bringing new meaningful opportunities for teaching and learning. Science instruction at Big Apple Academy involves questioning, observing, experimenting, finding evidence, collecting and organizing data, and drawing valid conclusions. Interactive websites, Smart Boards, video and audio resources widely used in Science classes enable our students to acquire information from multiple sources and transform them from passive listeners into active participants of a learning process.
City/State Assessments and Regents Examinations
We all agree that having the highest expectations for our students is a just goal. With professional guidance of our Science teachers this goal becomes easily attainable; they utilize a broad spectrum of instructional strategies and educational resources to prepare students to all required city and state examinations on elementary and intermediate levels. In addition, our eighth graders are given the opportunity to take Living Environment Regents Course which is usually offered to students only in their high school years.
National Science League
Big Apple Academy is an annual participant in National Science League, a nationwide contest for public and non public schools that has been designed to challenge scientific minds of young learners. We can proudly state that in 2009 Big Apple Academy proved to be one of the top leading schools of the year in the Nation. We all know that "becoming Number One is easier than remaining Number One". That is why our students continue to build up knowledge and skills in Sciences to lay a solid foundation for future academic success.