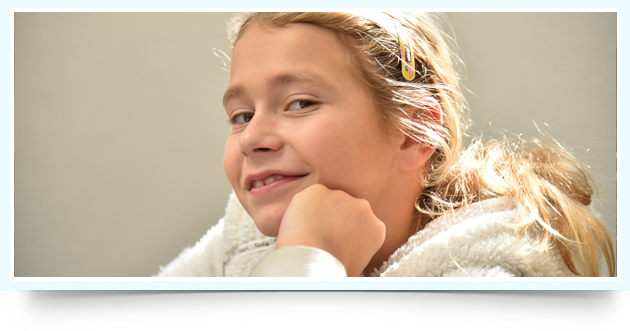 Welcome
Thank you for your interest in the Big Apple Academy. We understand the importance of making the right decision about which NY school your child will attend. Whether you are the parent of one child or seeking to enroll multiple children in our school, we are here to assist you with any questions you may have regarding the Big Apple Academy. We are so pleased that you have included our school on your list of schools for consideration and we really hope that our website will answer many of your questions about the campus. We invite you to explore and find out more about us and our admission process.
The Big Apple Academy welcomes inquiries from students and their parents interested in obtaining information regarding admission to the Academy. Admission is based on the student's academic promise and achievements together with his or her personal qualities and interests.
We seek students who show evidence of both the intellectual motivation and aptitude that will equip them to succeed in a challenging academic environment. Students are admitted on the basis of personal interviews and the results of school testing. We consider each applicant on an individual basis during the admissions process.
Our academic and residential programs best serve self-motivated, interested students, who have done well in their previous schools. Our academic program is challenging and offers lots of opportunities for advanced study, which not many NY schools can boast of. Students at the Big Apple Academy regularly participate in discussions and group work, but are also taught to work independently.
Committed, smart, open, talented, unique, adventurous, fun, kind and determined — these are the words that describe students who will fit in well at the Big Apple Academy. When deciding on your children's future school, try to pay less attention to the size of the school and more to who your children are and what they value, and whether all this is a good fit with the programs, community and mission of the particular school.
We invite you to explore the rest of our website and then come for a real visit to meet us in person and see for yourself that Big Apple Academy is a private school Brooklyn can be proud of!
We hope to see you on our campus soon!
Admission Process
Admission to the Big Apple Academy is based on personal and academic criteria that vary from student to student depending on age. The Admission Committee determines acceptance through an evaluation of the student's readiness for study, the student's previous school record (whether from other NY schools or elsewhere), an entrance test and teacher recommendations.
Students are encouraged to apply early. Admission test dates are scheduled throughout the year in group settings or sometimes on an individual basis by appointment. You can visit the Big Apple Academy at any time during the school year. All tours are arranged by the Admission Office. We offer open houses to those who are interested in our school. Open houses help to provide applicants and their families with an opportunity to get to know faculty members, other students, school administrators and to hear more about the educational program of the Big Apple Academy. After visiting the campus, you can submit an application. After that you will be invited to attend an interview with the principal and take an entrance test. The admissions committee then reviews each applicant's file, and finally the applicant receives the notification of their decision.
The Big Apple Academy receives applications from a wide range of schools in various NY school districts (including Staten Island schools, Queens schools, etc.), from out of state and from international schools. A successful education is vitally important to all students, especially for those who are highly motivated and interested in the process of studying. Our school is for all youngsters who wish to take an active role in their own education.
We aim to make the admission process personal and comprehensible no matter how much effort this requires from us. We always welcome your questions and seek to provide you with the information you require. Should you need any additional information, please feel free to contact us or visit the Big Apple Academy.