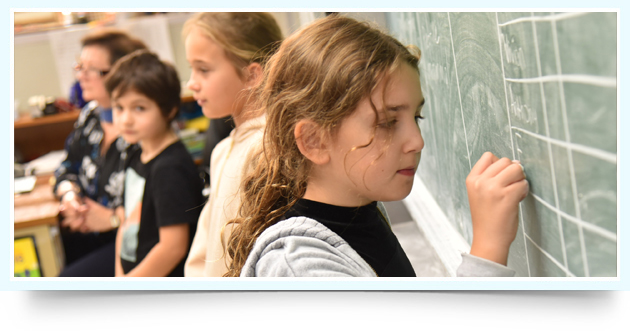 Thank you for your interest in the Big Apple Academy. We understand the importance of making the right decision about which NY school your child will attend. Whether you are the parent of one child or seeking to enroll multiple children in our school, we are here to assist you with any questions you may have regarding the Big Apple Academy. We are so pleased that you have included our school on your list of schools for consideration and we really hope that our website will answer many of your questions about the campus. We invite you to explore and find out more about us and our admission process.
The Big Apple Academy welcomes inquiries from students and their parents interested in obtaining information regarding admission to the Academy. Admission is based on the student's academic promise and achievements together with his or her personal qualities and interests.
We seek students who show evidence of both the intellectual motivation and aptitude that will equip them to succeed in a challenging academic environment. Students are admitted on the basis of personal interviews and the results of school testing. We consider each applicant on an individual basis during the admissions process.
Our academic and residential programs best serve self-motivated, interested students, who have done well in their previous schools. Our academic program is challenging and offers lots of opportunities for advanced study, which not many NY schools can boast of. Students at the Big Apple Academy regularly participate in discussions and group work, but are also taught to work independently.
Committed, smart, open, talented, unique, adventurous, fun, kind and determined — these are the words that describe students who will fit in well at the Big Apple Academy. When deciding on your children's future school, try to pay less attention to the size of the school and more to who your children are and what they value, and whether all this is a good fit with the programs, community and mission of the particular school.
We invite you to explore the rest of our website and then come for a real visit to meet us in person and see for yourself that Big Apple Academy is a private school Brooklyn can be proud of!