2016 Blue Ribbon Schools Named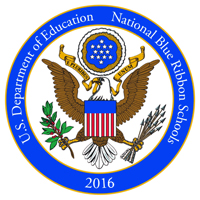 U.S. Secretary of Education John King today announced the names of schools identified by the U.S. Department of Education as the National Blue Ribbon Schools for 2016.
Schools were selected either because their test scores in reading and math placed them among the top-performing schools in the nation or state, or because they made notable improvements in closing achievement gaps.
Fifty private schools were among the awardees this year. Each state's commissioner of education nominates public schools for the award, and CAPE nominates private schools. All winning schools will be honored at an awards ceremony November 7-8 in Washington, DC.
List of Award-Winning Private 2016 Blue Ribbon Schools:
http://www.capenet.org/brs2.html