The Big Apple Academy's Math Department is a proud participant in the annual National Math League. Every year, our students make us exceptionally proud by representing the school and competing with other students on the national and regional levels. This year is no exception! The team of our eighth graders outperformed all other participants placing our school in First Place in New York State. Our sixth and eighth graders won First Place on the Regional Level, respectively, leaving behind 45 other schools. We applaud all our champions and congratulate parents and teachers who made this significant victory possible!
New York State Winners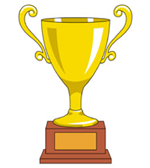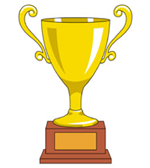 Joshua Shvartsman
Sophie Ovcharenko
Samantha Ruinsky
Alice Dan
Alexandra Ruinsky
Katherina Sleptsov

| | |
| --- | --- |
| REGIONAL WINNERS | REGIONAL WINNERS |
| Nicholas Trofimovsky | Benjamin Shakov |
| Daniel Dobrunoff | Aleksandr Gaziiantc |
| Max Iakoubtchik | Fiona Sirotin |
| Paul Shvartsman | Valeria Baikoff |
| Aiden Sanders | Jasmina Abidova |
Our students have long become celebrities for their mathematical accomplishments far outside our school district. Mathematics has become a proud banner of the Big Apple Academy and the very heartbeat of its student body. When it comes to Math, our students don't merely light the stars; they create constellations of their own! We congratulate all the winners of the Math League and hope that these victories will turn into legacies that our students will proudly carry through their life. Today your names decorate the academic greatness of your first alma mater, the Big Apple Academy! Tomorrow your names will be displayed on the banners on the Ivy League colleges and universities, and in the nearest future, your triumphs will glorify our nation far beyond its borders. We all rise to give our students a loud round of applause!