On December 13, 2019, the fifth-grade students of the Big Apple Academy got themselves to a very sweet deal—they got to celebrate the birthday of one of the most essential pillars of American democracy, the Bill of Rights, and to eat the delicious sweets sponsored by the National Education Foundation located in Washington, DC.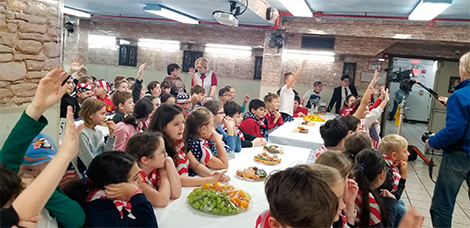 Our fifth graders were also celebrated for their kindness and generosity. The Big Apple Academy has a lasting friendship with the Be Proud Foundation. The students have gathered hundreds of toys that will be donated to the less fortunate children across New York City communities. Our students and the president of the Be Proud Foundation exchanged warm greetings because only truly warm and compassionate hearts can open to the plight of NYC children living in poverty.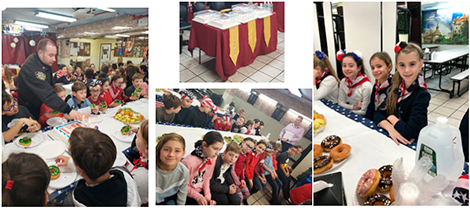 Additionally, our students met with the members of the NYC Police Department who delivered the birthday cakes and greeted the students whose kindness, generosity, and enthusiasm represent the true spirit of our Nation.