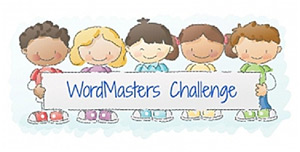 THE ENGLISH DEPARTMENT IS
CELEBRATING SUCCESS!!
All of that hard work using dictionaries, learning new and challenging vocabulary words, and of course, learning how to use them properly is at the heart of the new ATB Vocabulary Acquisition Program at the Big Apple Academy.
And MOST IMPORTANTLY, it has proven to be successful!
Our English Language Arts learners are scoring high points nationally,
beating nearly 150,000 students across the country!
CONGRATULATIONS to all of our winners on the WORDMASTERS CHALLENGE MEET1 !
LET'S KEEP WORKING HARD TO WIN GOLD! WE CAN BE #1 IN THE USA!

WORDMASTERS CHALLENGE MEET # 1 TOP SCORERS
GRADE 3

Alice Dan 3A

GRADE 4

Sofia Mykytenko 4C

GRADE 5

Paul Smolensky 5B
Eveline Lisovenko 5B
Victoria Kolotsi 5B
David Brokhin 5B
Nikita Safronov 5A

GRADE 6

Ben Raykhman 6A
Steven Polishchuk 6A
Eli Gersh 6A
Alina Dufenyuk 6A
Allen Fraiman 6A
Angelina Kostanian 6A
Elizabeth Kats 6A
Alec Shafran 6B
Ilona Lakusta 6B

GRADE 7

Olivia Raykhman 7C
Leeza Pantano 7C
Svetlana Doronkin 7C
Rudolph Sedlin 7B
Robert Farberov 7C
Ariella Weiner 7B
Beata Verkhavets 7C

GRADE 8

Joshua Spektor 8C
Makim Blyakherov 8B
Raphael Morgenshtern 8B
Josuha Supitskiy 8B
Abigail Isakov 8C
Anna Boers 8C
Daniel Shnitkind 8B

FOR IMMEDIATE RELEASE
January 2016
A team representing Big Apple Academy achieved Highest Honors in the recent WordMasters Challenge™—a national vocabulary competition involving nearly 150,000 students annually. The sixth grade team scored an impressive 183points out of a possible 200 in the first of three meets this year, placing ninth in the nation.
Competing in the difficult Blue Division of the WordMasters Challenge™, sixth grader Ben Raykhman and eighth grader Joshua Spektor each earned a perfect score of 20 on the challenge. Nationally, only 31 sixth graders and 40 eighth graders achieved this result. Other students from Big Apple Academy who achieved outstanding results in the meet include fifth grader Paul Smolensky, sixth graders Eli Gersh and Steven Polishchuk, seventh graders Olivia Raykham, Svetlana Doronkin and Leeza Pantano, and eighth grader Max Blyakherov. The students were coached in preparation for the WordMasters Challenge™ by Dina Kuzminer, Gennadiy Rozhdestvenskiy, Angela Greene, and Vlada Goldfarb
The WordMasters Challenge™ is an exercise in critical thinking that first encourages students to become familiar with a set of interesting new words (considerably harder than grade level), and then challenges them to use those words to complete analogies expressing various kinds of logical relationships. Working to solve the analogies helps students learn to think both analytically and metaphorically. Although most vocabulary enrichment and analogy-solving programs are designed for use by high school students, WordMasters Challenge™ materials have been specifically created for younger students in grades three through eight. They are particularly well suited for children who are motivated by the challenge of learning new words and enjoy the logical puzzles posed by analogies.
The WordMasters Challenge™ program is administered by a company based in Indianapolis, Indiana, which is dedicated to inspiring high achievement in American schools. Further information is available at the company's website: http://www.wordmasterschallenge.com.