Big Apple Academy
Star Student List 2018
Kindergarten
The following students are to be recognized for making the Star Student List in 2018.
Such recognition is bestowed upon those students who achieved 95% or higher in all core subject areas (Mathematics, ELA, Social Studies, Science, and Computer Technology). The diligence and effort you have given to your academic performance here at the Big Apple Academy serve as an example and inspiration to many students. Your commitment to excellence is evident in earning this academic honor!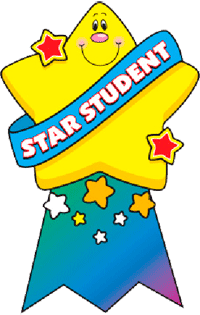 Glikman, Joshua
Khoury, Maxwell
Khoury, Chloe
Matviiv, Jason
Nazarova, Yasmin
Pigaryov, Denis
Pogosov, Stella
Polakov, Dina
Sadykov, Nicholas
Sandor, Tyler
Smolitsky, Ellyssa
Syrkin, Arielle
Tarasov, Nikita
Waldman, Benjamin
Yermolitskaya, Emily
Zhukovski, Maxim
Abramov, Roman
Abramov, Ethan
Karpinska, Christina
Shutov, Sophie

Bidny, Emma
Darevski, Natalie
Kravchenko, Leon
Mirzoev, Malik
Mordukaev, Leon
Mullakandova, Viktoria
Neculiseanu, Alexandra
Rudoy, David
Stronskiy, Paul
Zhevnerov, Lily
Avner, David
Babaisakov, Mason
Jeludenko, Denis
Kuliyev, Olivia
Lishniov, Michelle
Morgovsky, Nicole
Pinkhasov, Michella
Strausov, Amelia
Tsapkin, Alan
Yakubin, Nicholas
Yusufov, Elijah
Ashirov, Emily
Cevikce, Ayden
Feldshteyn, Elizabeth
Janov, Nicolette
Kalinskiy, Daniel
Khaimova, Chaya-Sarah
Rodriguez, Jennifer
Rubinov, Annabelle
Shor-Gorbatiuk, Michael
Suvorova, Emiliya
Tverdokhlib, Julian
Vagner, Samantha
Vaynshtok, Leonard
Yampolsky, Nicholas
Burshtein, Isabelle
Grefensteyn, Leon
Rakhamimova, Mariella
Stefanishin, Maxim
Zhao, Michael
Zvonchuk, Andrey

Andreyev, Victoria
Belik, Evanna
Dodin, Daniel
Dolzhanskiy, Jaiden
Grinman, Brandon
Kim, Alice
Labanok, Amelia
Margolin, Mia
Mashkov, Nicole
Mkrtichian, Alexia
Naselkova, Katrina
Voynov, Alla
Altman, Robert
Avakyants, Gabriella
Biyekenov, Zhan
Gibbs, Emily
Igityan, Liana
Shinkar-Pereira, Polina
Sklar, Ethen
Sirotenko, Georgiy